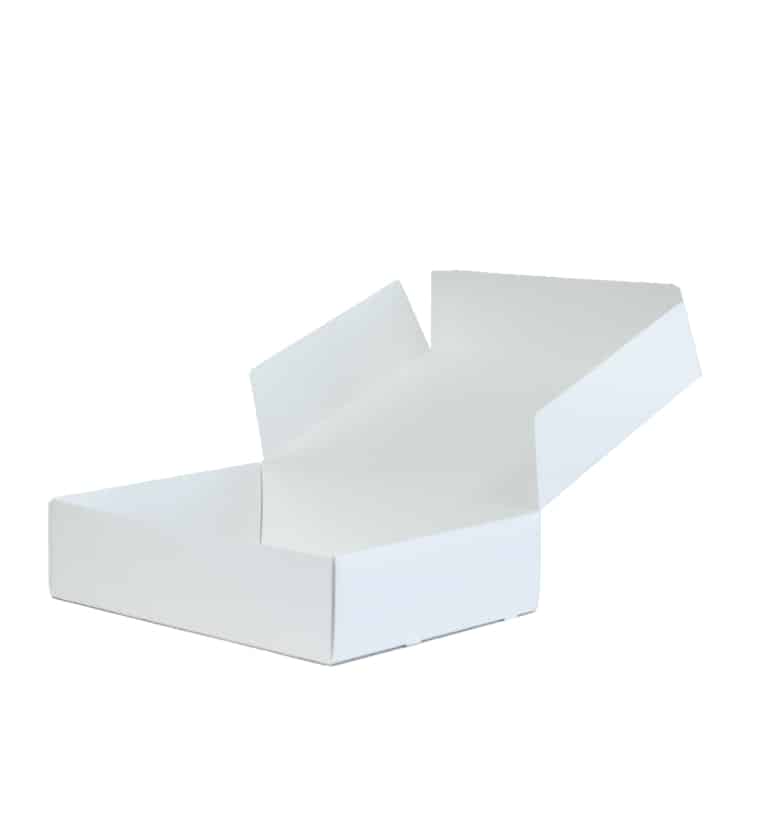 Custom Candy Paper Boxes
Your product packaging is the first thing customers see, so giving them eye candy and encouraging them to look at your offerings is vital. Unfortunately, if your candy boxes aren't appealing enough, your clients might miss out. While candies are fantastic products, they're even more astonishing when packed in the most beautiful custom candy boxes. PREMIUM Paper Box is proud to provide custom candy boxes so you can elegantly show off your products on shelves.
Get a Quote
Why Choose Custom Candy Paper Boxes?
Candies are some of the purest forms of happiness. Candies have slowly become integral to daily life, bringing smiles to everyone's faces regardless of age. Whenever you're feeling down and want to cheer up, the first thing that comes to mind is a candy box full of flavored and colorful candies.
But as a candy manufacturer, you know how vital candy packaging is. The more eye-catching the candy packaging is, the more it attracts new customers and builds client loyalty. The importance of custom candy paper boxes cannot be denied because they can either build or break your brand image. In the variety of chocolate, orange, apple, or liquor candy, many remain untouched in stores due to their ordinary packaging. That's why you need unique food packaging for your sweets to drive consumers' attention toward them.
PREMIUM Paper Box knows how to separate your candies from the rest. Our dedicated staff uses their experience, innovation, state-of-the-art technology, and research to print and customize every single part of your candy boxes with complete proficiency. You can have the boxes printed with catchy themes and striking colors to set your sweet candies apart from other similar items.
Moreover, you can have them printed with regulations and dispose of instructions to provide your clients with complete information about your candies, their flavor, and their ingredients. Then, add the expiry date, your brand's slogan, tagline, and batch number on the free space to enhance your status in the eyes of sweet-toothed retailers and customers.
Establish Brand Identity by Customizing Candy Boxes at PREMIUM Paper Box
When it comes to candy boxes, PREMIUM Paper Box can serve all your needs. With our comprehensive selection of paper boxes, you may attract clients of all ages, from children to youngsters and retirees. You can now avail of our customization options to make your candy-printed boxes captivating. They're accessible in countless shapes, sizes, and design templates, such as display boxes, window boxes, or pillow boxes.
In today's competitive world, visualization matters a lot. That's why we provide endless options to prettify your custom candy paper boxes, such as raised ink, embossing, debossing, spot UV, coatings, die-cuts, or windows-cut. Moreover, we're all aware that durability plays a vital role apart from the outer gaze. In this regard, we use durable, resilient, and eco-friendly paper stock to keep your candies protected from temperature and humidity.
Printed with excellent artwork and impressive themes, the candy boxes can differentiate your products from competitors while providing a loveable and ideal delight to overcome the cravings of sweet lovers. We provide custom-made candy paper boxes, fully tailored to be precisely what you want without compromising the protection of goodies.
Looking for a way to arrange your candies? Custom inserts are made using measurements of your candies to create a snug fit. Not only do we help organize your precious items, but we present them with confidence. So, if you want to add personality to your candy paper boxes, you've come to the right place. If you're unsure what add-ons or embellishments to choose, don't worry. We're here to guide you and answer your questions. Whatever your vision, we have the tools, resources, and experience to help you realize it.
Get a Quote!
We know that collaboration with our clients is the foundation of our company. That's why our professional customer service team is always prepared to assist you every step of the way. As a leading box company supplying a premium array of custom packaging boxes in Miami, FL, and nationwide, we offer the most competitive prices for your custom candy boxes. Need a quote? Get immediate prices at [email protected] or at 305-691-1468. Looking for more benefits? Have the custom candy boxes delivered right to your doorsteps in no time, and let us do our best to turn your dreams of attractive box packaging come true.
FAQs
Before ordering display boxes, always consider where you will place your candies and if the shelf is high enough to keep the flap stand. Can you replace the candy display box with a tray box serving the same purpose? Please remember that all of these decisions could impact the final price of your custom candy box order.
Every project is unique, so the specific characteristics of each one play a vital role in the time taken to finalize an order. As a rule of thumb, it might take two to three weeks after the printing proofs have been approved.
We have every industry covered, from pharmaceutical to nutraceutical, food, pet food, cosmetics, health & beauty, beverage, cereal, coffee tea, and snack food. PREMIUM Paper Box is who you need to call if you want custom-printed boxes that will gain your client's attention and increase sales volume.
The price of custom candy boxes varies according to various factors, such as the paper's thickness, add-ons, labor cost, design, size of the run, printing, and embellishments. Please ask for a quote for your custom candy boxes project via email at [email protected].
Everything is made under our roof in Miami Lakes, Florida.