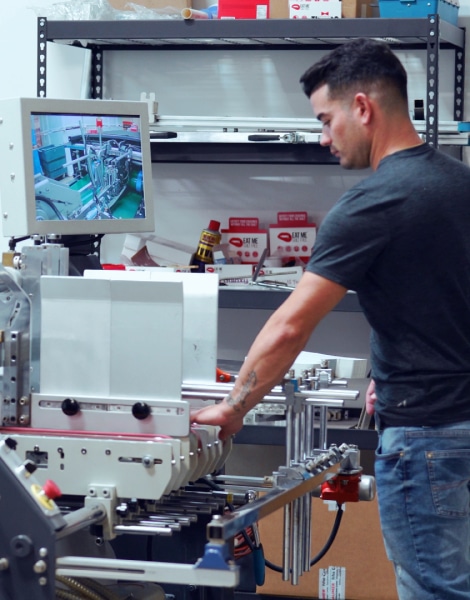 Industries
You can easily pick your custom paper boxes by industry at PREMIUM Paper Box. We're a prominent packaging supplier that produces premium custom boxes for various sectors and businesses, providing cost-effective and efficient paper packaging solutions to our valued customers. Improve your sales today by upgrading your packaging, whether specialist products or stock items.
Food boxes are a game changer in the retail industry. They bring the best out of your food packaging by adorning it with various customization options, making it an option to stand out from your competitors. From pastries to frozen food, catching the eyes of foodies begins with getting noticed, and PREMIUM Paper Box is here to get your brand the recognition it deserves.
Clients of the present era demand a compelling look at the products, which is only possible through beautifully designed custom boxes. If you're in the market for the perfect beverage packaging for your beer, coffee, or wine brand, you can now customize your beverage boxes according to the core needs of your products.
In addition to storing and protecting the drugs, pharmaceutical packaging is essential for identification purposes, facilitation of the use of pharmaceutical products, and promoting brands. We are constantly adapting to the ever-changing world of the pharmaceutical industry to create unique and solid custom pharmaceutical boxes that'll boost your sales.
Nutraceutical Packaging
Protect your nutraceutical products with safer and more reliable paper packaging solutions by PREMIUM Paper Box. With our state-of-the-art technology and modern printing services, we continuously deliver the best packaging options to make your nutraceutical products the actual representative of your brand. Work with us to manufacture your custom nutraceutical boxes with peace of mind from scratch to end.
Cosmetic paper boxes come in multiple shapes, sizes, and styles, helping brands to exhibit their beauty products correctly. Our custom cosmetic boxes are sure to catch the mind of customers towards your brand while enhancing sale point allure. Our team expertly combines all your selected features and the latest techniques to ensure your cosmetic products leave an everlasting impression.
Many pet owners are making life and dietary choices for their pets based on their own decisions leading to a surge in new pet product launches. We engineer and manufacture custom hang-tag packages, easel-back displays, and a full range of distinctive packaging to ensure your product's shelf presence in this dynamic market.