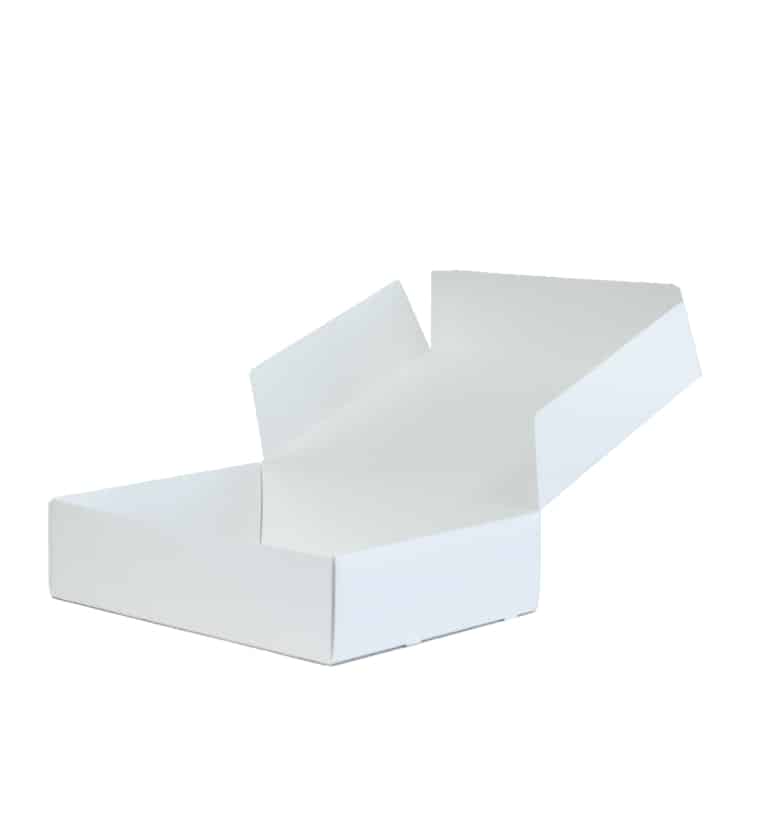 Custom Chocolate Paper Boxes
From Christmas to Easter, Valentine's Day, or your loved one's birthdays, there's nothing better than the gift of chocolate. Chocolate is anticipated as a sign of sweetness, fondness, and affection, and every person who's looking forward to experiencing something sweet eats with their eyes first. But great chocolate needs excellent packaging. Our team at PREMIUM Paper Box will work with you to find ideal packaging solutions to help you stand out on the shelves and achieve your sales goals.
Get a Quote
Custom Chocolate Packaging That Inspires
Whether it's a chocolate snack, a bar of chocolate, or a chocolate biscuit, chocolate is very much part of our daily lives. Chocolate has to be packaged in materials that prevent oxidation and protect its aroma and taste. If exposed to oxygen, chocolate can lose its flavor, get stale, and ultimately become inedible and unfit to sell. The current trend toward awareness about sweets and food has affected the production of chocolate, with many manufacturers investing in special care and attention to detail. That's reflected not only in the fascinating taste of the chocolate but also in the packaging design.
As a chocolate manufacturer, you should design your beautiful chocolate boxes in custom styles and shapes and have them personalized with the right add-on options to make your customers love your products. No matter where you want to sell your chocolate products or their purposes, PREMIUM Paper Box comes up with the right set of tools, knowledge, skills, and experience to create chocolate boxes according to your specific preferences and needs.
As the number of chocolate consumers increases daily, new businesses and brands are entering the market with new types of chocolates and flavors. So how could you differentiate your brand from theirs? Let us help you create custom chocolate packaging in any shape of your liking with imposing colors to flaunt your chocolate products as delightful and trendy as gifts to everyday events.
The solution to your problem is custom-printed chocolate boxes. Here at PREMIUM Paper Box, we know how vital these boxes are to upgrade your business' status in the niche. In addition to setting your sweets apart from the crowd, custom food boxes can glamorize the chocolate's overall appearance and turn clients' heads toward them.
Show Off Your Products with Custom Chocolate Packaging
Get your custom chocolate packaging printed with your brand's logo, tagline, message, or design to make it as appealing as your mouth-watering sweet treats. Whether you're a seasoned confectioner or a startup bakery, you can find practical and reliable packaging solutions to market your chocolate products with the help of our talented team. Moreover, our prolific custom packaging services make it incredibly easy to personalize your products to your specifications, from material to shape, size, and design.
But as well as being great-looking, the chocolate packaging must also be functional, as chocolate products require safe storage. Chocolate is a sensitive product that needs to be protected from heat, frost, loss of flavor, and damage. That's why we provide high-quality custom-printed boxes, perfect for holding the delicacy of chocolate items packed inside while protecting them from getting damaged.
Your chocolate packaging must be a good attention-getter and almost too beautiful to tear open. Who says that chocolate has to be clothed in square or rectangular shapes at all times? You can go for an unusual shape that can be filled and sold in all quantities if put in an upright position. Get our custom-printed chocolate boxes and wow your customers while satisfying their sweet tooth with an ultimate opening experience. From custom specialty papers to easy open perforation and high-quality printing, we will work beside you to develop a unique and long-lasting experience for your customers.
Why Choose PREMIUM Paper Box for Your Custom Chocolate Paper Packaging?
People of every age love to eat chocolate as the taste melts in the mouth, runs down the throat, and soothes the body from head to toe to deliver a joyous feeling. At PREMIUM Paper Box, we provide the perfect packaging solution to keep your confectionery safe from any impact and prevent breakage during transit. Such boxes can be customized on demand in various sizes and shapes that complies with your chocolate specification for an ideal fit.
Do you want to bestow attractiveness to your customers? Protection is only one of the things your chocolate deserves. With our help, you can get the boxes manufactured with unique prints and distinct artworks and embellish them with various features to provide a fantastic presentation. Allow yourself to positively impact any shelf and maintain the quality of your chocolate products.
We understand that your chocolate can have a unique shape, like its texture and taste. At PREMIUM Paper Box, we create custom-sized chocolate boxes for your products' unique dimensions so that you can deliver a snug and ideal fit for your chocolates. We have a vast array of dies you can choose from, and if those don't work, we will create one just for you.
Get a Quote!
Every chocolate product is one-of-a-kind, and so is its packaging. As a manufacturer, you must consider the paper, size, visual branding, and opening experience. The process can start with a phone call, so you can fully understand the needs before placing your order. Get a free quote today by dialing 305-691-1468 or emailing us at [email protected].
FAQs
Yes, we deliver nationwide. However, we might charge you for freight costs if needed. If you want to know exactly how much your shipment will be, contact our office immediately.
We typically do, but it depends significantly on your kind of project. Orders under 3,000 pieces might be more expensive and challenging to fulfill.
Everything we manufacture is made under our roof in Miami Lakes, FL. Enjoy a true American product!