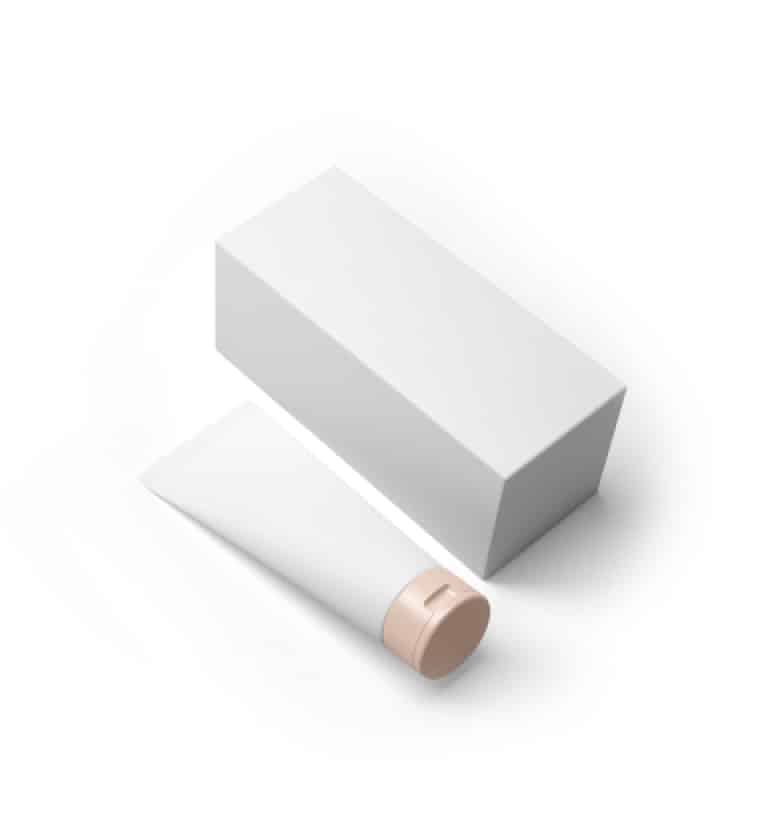 Custom Lotion Paper Packaging BOXES
We create packaging solutions that reflect your premium products and the sophisticated tastes of your market. Custom-designed inserts will securely hold–and attractively display–the products within your perfectly-engineered boxes. Our experienced staff and state-of-the-art equipment ensure top quality and timely turnaround, supplying paper stocks and brand-defining presence from eco-friendly to brilliantly high tech.
Get a Quote
Lotions are some of the most popular cosmetic products on the market. Due to their diversity and benefits, lotions have quickly become highly competitive products. But your customers need to find factual information about your lotion products and determine if what they buy will fulfill their needs without damaging their skin.
Unless you can make your lotions stand out from the competition, you'll have a tough time selling them. Custom lotion packaging preserves and protects your products while building brand awareness.
Why Should You Use Custom Lotion Boxes?
When customizing a lotion box, it's vital to provide the necessary product details without ambiguity. Otherwise, you risk losing customers. Ensuring your customers can easily find ingredient and allergy information is crucial to building trust. Finding the right design for your custom lotion boxes is essential.
You can work with our packaging specialists at PREMIUM Paper Box to select the best box size, font, or style so your message, tagline, logo, and text information fit. Go for a custom lotion box with a clear-cut window to let your customer see the product packed inside.
Let PREMIUM Paper Box help you get the custom-printed lotion boxes you need. We offer various customization options. We also offer embellishments options, including spot UV, PVC sheet foiling, embossing, debossing, proof flat view, CMYK printing, perforation options, custom window, and raised ink.
Making your lotion stand out from the crowd is critical in the ever-changing and growing beauty industry. Besides safely and securely delivering your products to your buyers, you must have a stylish and unique design to distinguish your brand from the rest. When you come to PREMIUM Paper Box, our team creates custom lotion packaging that combines style and efficiency.
A great way to make a long-lasting impression on your customers is to use custom-printed boxes. Packaging is important in promoting and advertising your brand. That's why we provide branded custom beauty packaging to define who you are and enhance your company's recognition.
Get Your Custom Lotion Boxes from PREMIUM Paper Box
Lotion is a necessity for everyone. But high demand means high competition between cosmetic companies. You have to do whatever it takes to set your business apart, starting with a fantastic packaging design. Our custom lotion boxes can add glamor to any product while securely holding and displaying your lotions. We strive to provide you with a fast turnaround time, eco-friendly printing, a variety of customization options, and safe delivery.
If you want to build your brand in today's competitive market, you need to grab customers' attention. With PREMIUM Paper Box, you can build incredible paper packaging boxes for your lotions that are hard to miss. We'll help you get noticed by offering complete control of your box for a stand-out experience.
Contact Us and Make a Distinct Identity with Custom Lotion Boxes
At PREMIUM Paper Box, we dedicate ourselves to staying on top of the ever-evolving cosmetic industry by offering an array of custom packaging services. When you contact us, you will get high-quality packaging products at affordable prices. Contact us today to enjoy the benefits of custom lotion boxes from PREMIUM Paper Box. 
Our unparalleled custom lotion boxes offer the best packaging solutions on the market for your brand. Through our almost two decades of experience, we promise to deliver high-quality products. Are you concerned about quality? Get production samples for your custom boxes. Call us today at 305-691-1468 for more information or if you have any questions.
FAQs
How much do custom cosmetic lotion boxes cost?
The price of custom lotion boxes varies based on factors including the paper's thickness, size of the run, design, labor cost, printing, and embellishments. You can ask for a quote for your project via email at [email protected].
Do you ship lotion boxes to countries other than the United States?
Definitely! At PREMIUM Paper Box, we can ship internationally. Consider that we may need to charge for freight costs. Depending on the country and your order size, your boxes may take three to seven days to arrive.
Our easy-to-assemble printed boxes are high quality, meaning that your lotions are secure and ready for your buyers. They are lightweight and straightforward to carry. Moreover, our custom boxes can protect delicate products so they get to their destination intact.
How is the dimension of a lotion box determined?
When measuring a box, use a ruler to measure the length, width, and height. The standard dimension of a box in the industry is W (width) x D (depth) x H (height). W is the front of the lotion box that will face your potential buyers.
What are CMYK colors?
The CMYK color model, or four-color process, is based on the CMYK model. The CMYK refers to the four ink plates used in color printing: cyan, magenta, yellow, and key (black). They are also used to describe the printing process.