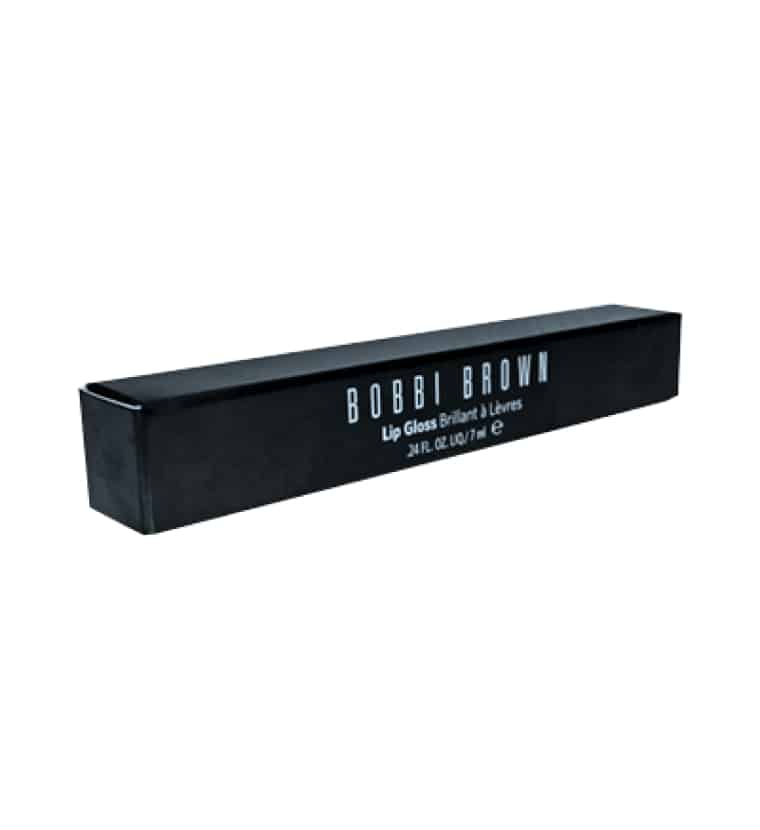 Custom Lip Gloss Paper Packaging Boxes
Lip glosses are widely used today in the cosmetic world. In the beauty sector, you must know what role cosmetic packaging boxes play. In addition to promoting and advertising your brand and company, your products must be safely and securely delivered to your customers. What better way to distinguish your company from the rest than…
Get a Quote
What is a Lip Gloss Box?
The main purpose of using lip gloss is to offer your lips a nice shine. Some lip glosses have pigmentation to add color to your lips, but others have a sheer tint. To better advertise your lip glosses, you should secure a glossy coating to provide an idea to your customers of what they are buying.
Regardless of the industry, packaging plays a vital role in marketing decisions. More than 70% of all customers make their buying decision based on the product's packaging. It's safe to say that most clients use the packaging to indicate the product's quality. This means that the higher the quality of the packaging, the higher the quality of your products. This applies to lip gloss boxes, too!
With more and more companies using custom quality packaging to make their brands stand out from the crowd, there is no question that so should you! At PREMIUM Paper Box, we have a large array of custom lip gloss boxes you can use to keep your products safe. Suppose you are looking for small or large lip gloss packaging boxes with your printed logo or message. Then, you are in the right place. We can make any size and shape of your choice. Go further and customize your boxes with fonts and colors to create a distinct look for your products.
Regardless of your design, you must ensure that your custom packaging is bold and eye-catching. Choosing an attractive custom lip gloss packaging can considerably influence your product's popularity and sales. Need elite custom boxes? Or want the highest printing quality possible? Turn to PREMIUM Paper Box, and we'll help you create the perfect custom cosmetic packaging boxes for your company that leave a long-lasting impression. Our boxes are available in any size, to suit your exact specifications.
Endless Design Customizations
Lip gloss boxes are the most preferred packaging solution to hold your lip gloss products. They are lightweight, easy to carry, and durable. You can use them as cosmetic containers for giveaways, gifts, or personal purposes. With endless design customizations, you can choose from an extensive range of colorful patterns, designs, or images, to make your lip glosses unique on the market. When buying a product, everyone wants to feel like the company has put genuine care into it. That's why the cosmetic world has never been this exciting.
Here at PREMIUM Paper Box, we'll ensure that our customized boxes will help your products shine in a cluttered beauty industry filled with many businesses selling the same products. We can make custom lip gloss boxes for your products in several styles and various finishes (embossing, debossing, aqueous coating, foil stamping, and overall or spot UV).
Getting people to test your products might be challenging if you're new to the cosmetic market. So, you have to do whatever it takes to get noticed. You'll want to create a solid impression and make customers remember your brand over all others. But lip gloss boxes will do just that for you! We have more than 15 years of experience manufacturing an extensive array of designs and styles of cosmetics packaging. In addition to the regular square box, we can produce window or round boxes to secure and protect your lipstick in the best possible way.
Lip Gloss Boxes in Many Styles and Types
We offer an excellent solution for branding your lip glosses at conventions, women's events, or trade shows. Under our roof in Miami Lakes, FL, we can manufacture custom lip gloss packaging in different shapes and sizes, including rectangle and square. Depending on your needs and requirements, you can opt for a clear window display to showcase the products inside. If you need assistance with your pre-custom designs, don't hesitate to get in touch.
While prices usually vary depending on the size of your order, labor costs, coating options, and thickness of the paper, we will ensure that your experience with us will be excellent. No extra fees or charges will be brought up midway through the process. Moreover, we never charge for printing plates.
Why Choose PREMIUM Paper Box?
Our team dedicates itself to keeping track of the ever-evolving cosmetic industry, providing an extensive array of packaging services. When you contact PREMIUM Paper Box, you and your business will get the highest quality packaging products at reasonable prices. We will always stand behind our principles to help you along the way.
We know that packaging plays a vital role in promoting and advertising your brand and company. This means we're providing branded packaging to define who you are and help your brand enhance its recognition. Let PREMIUM Paper Box help you create a custom packaging box to identify and highlight your business. In addition to offering a flexible and sustainable custom folding box, your products will be secure for any delivery. Give us a call at 305-691-1468.
FAQs
We may charge you for freight costs based on where you want us to deliver your custom paper boxes (we deliver nationwide).
Depending on your project, we will let you know how much it will take for us to complete your order (it may take between two and three weeks after you approve the printing proofs). Remember that we never charge for printing plates, meaning that, if necessary, you can change the artwork you run for your new order at no extra cost.
We generally do, depending on your kind of project. Orders under 3,000 are usually more expensive and challenging to fulfill.
The dimension of a box is standard in the commerce industry: W (Width) x D (Depth) x H (Height), where W is the front of the box (the one that will face your customer). Use a ruler or another device to measure the length, width, and height, and remember that the listed dimensions are always the inner dimensions.
Depending on the characteristics of your project, it may take two to three weeks to produce your bulk orders of custom boxes after you approve the printing proofs. Also, the standard shipping transit time is an additional 3-4 business days.
If you have any other questions, call us at 305-691-1468 or email us at [email protected] to get some answers.