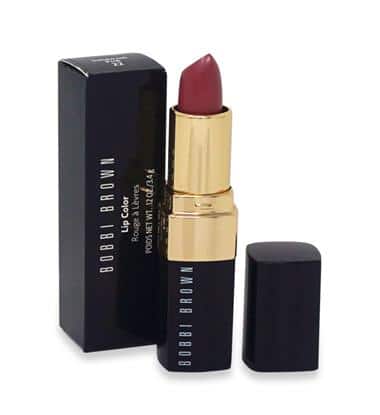 Custom Lipstick Paper Packaging Boxes
Lipsticks are by far some of the most popular and frequently used beauty products worldwide. They enhance a makeup look highlighting the feature's face and the person who wears it. Women love to wear lipsticks of various shades, and they usually make their buying decision right in the store. That's why custom lipstick boxes play…
Get a Quote
What Are Lipstick Boxes?
Lipstick boxes are the ideal packaging solution that helps you provide an appealing visual to your lipsticks. It's safe to say that lipsticks have turned into a genuine personal signature and can set up the mood of a day. Lipsticks have the power of making customers express their style while feeling good about their looks. As lipsticks turn heads every day, so should the lipsticks packaging boxes.
There's no doubt that it gets very challenging for clients to pick a single product from the full retail shelves, but the packaging of your products might be the most significant asset. Lipstick being in such high demand in the beauty sector, custom boxes should help you maximize your brand's exposure. In addition to offering a one-of-a-kind identity to your lipsticks, custom lipstick boxes will secure a safe cocoon for your products.
Lipsticks tend to be fragile products, so you must ensure they are highly protected during transit. No one wants a broken lipstick that'll become messy. So, choosing the custom lipstick packaging from PREMIUM Paper Box might be the ideal solution.
With PREMIUM Paper Box, getting the perfect lipstick packaging boxes customized to your specifications and needs is a fast and hassle-free process. Whether you need a unique shape, premium material, great add-ons, innovative style, or perforation options custom window, with our printed customization services, you can create whatever lipstick boxes you have in mind. We provide the best and most economical packaging solutions that'll help fulfill all your lipstick packaging, protection, and presentation needs.
What Is the Size of a Lipstick Box?
A custom box can boost your brand's identity before your customers even open the box. Nowadays, a person's makeup has become meaningful, and a beautiful lipstick can present a fresh face even in a busy world. Lastly, every makeup is topped off with the perfect lip color. Before buying your lipsticks, all your customers will see is the custom-printed lipstick packaging. You must show that you've taken serious thought into the design of your custom boxes.
A lipstick box's dimensions are represented in the L x W x D format and are in inches. The standard lipstick box size is 1.5″ x 1.5″ x 6.22″. However, if needed, we can create any custom sizes and shapes printing CMYK of your choice to ensure that your products are secure and safe during transit. Regardless of the design, shape, and size, at PREMIUM Paper Box, we can bring to life any custom lipstick packaging you need, right to the smallest details. With our full die-cutting, printing, and customization services, you can create unique lipstick boxes that give your clients the impression of a prestigious brand.
It's vital to take your company to the next level. We are ready to turn your professional and art-looking wholesale lipstick boxes to life using state-of-the-art technology and eco-friendly materials. With us, rest assured that we can make any type of lipstick box packaging to make your brand's identity shine.
What Are Lip Gloss Boxes Made of?
At PREMIUM Paper box, we offer top-quality paperboard to ensure excellent protection of your lipsticks. The most popular materials include white paperboards and kraft paperboards. Each type of material can be customized inside-out according to your needs, specifications, and requirements. Most of our clients include the color of the lipsticks on the packaging, so if you have a line of products in different shades, this may be useful to set apart your products.
It's a known fact that custom boxes can add value to your products. Since lipsticks are pretty fragile, they need extra protection to be safely delivered to your customers without any damage. Choosing a vibrant coating type can inspire the lipstick's effect on the lips.
Lipsticks are in high demand lately and are more diverse than ever before. But your customer will want to find the perfect match: texture, shade, identity, and packaging. When customizing your lipstick packaging, it would be best if you:
Make the shade of your lipstick easy to see. You can either place the shade on top of your boxes or go for a clear window display.

Combine the design elements wisely. Your custom cosmetic boxes must look exquisite yet professional, so make sure to mix the colors, patterns, and images uniformly.

Consider the tactile aspect. For an unforgettable unboxing experience, choose a premium paperboard. In most cases, it's all about touch. To create a more substantial impact, go for a glossy, matter, or soft-touch coating.
Choose the embellishments for your boxes (spot UV, default process die cutting, scoring, perforation options, custom window cut out, gold/silver foiling, embossing, raised ink, PVC sheet, proof flat view, 3D mock-up)
Choose the right thickness of your material. Whether you choose eco-friendly kraft paper or white paperboard, consider what paper thickness suits your needs.
Emphasize the characteristics of the lipstick. Include elements that suggest the results your lipstick will have, the ingredients, and the form of the lipstick (creamy, liquid, solid)
Put your brand's name and logo in the spotlight.
Your communication with customers can take various forms and shapes. That's why we can create unique wholesale lipstick boxes for your products with our fine selection of custom lipstick packaging boxes and your innovative designs. Let us take part in building your brand so that you can grab potential customers' attention. Whether you need essential folding boxes or custom printed boxes, at PREMIUM Paper Box, we have just what you need and more.
Why Choose PREMIUM Paper Box?
PREMIUM Paper Box is the leading box company supplying a premium array of custom boxes in Miami, FL, and nationwide. From custom folding boxes to custom cosmetic boxes, we are focused on providing innovative solutions to accommodate any size package you may need for your company. When you reach us, you can rely on us to deliver exceptional packaging outcomes with top-notch customized folding printed boxes to enclose valuables in creative packaging.
For us, our primary purpose is to offer you an elegant and convenient packaging solution. We want to provide complete ease of mind and freedom of customization, so you can get the lipstick boxes you have always dreamt of. Challenge our experienced team with your creative ideas and produce custom packaging that'll lead to an unforgettable unboxing experience. No matter if you need, PMS, or CMYK color-matching, embossing, or spot UV, we've got them all. Our services do not end here. After you approve the printing proofs, we will produce and deliver the custom lipstick boxes in no time.
Regardless of your needs, requirements, or specifications, PREMIUM Paper Box has you covered with an extensive array of functional and appealing boxes. Get your custom boxes at the best prices today! We are a manufacturing company producing everything under one roof in Miami Lakes, FL. We also deliver nationwide, right to your doorstep. If you choose suitable design options, your packaging can be exquisite at a reasonable price. Want to get a free quote? Or have questions regarding the selection, design, or choice of custom printed boxes? You can contact us at [email protected] to learn more. Our team looks forward to providing the outstanding packaging solutions you can depend on.
FAQs
Depending on the specifications of your project, it may take two to three weeks to produce your bulk orders of custom lipstick boxes after you approve the printing proofs. Remember that we never charge for printing plates, meaning that, if necessary, you can change the artwork you run for your new order at no extra cost. Also, the standard shipping transit time is an additional 3-4 business days.
The prices generally vary depending on each particular project. Factors that usually play a significant role in defining the final price of a custom box include the thickness of the paper (thicker paper may cost you more), design, printing, embossing, debossing, spot UV, size of the run, and labor costs. Please send us your project today so we can give you a price right away.
CMYK is known as a scheme for combining the primary pigments. In CMYK, the C stands for cyan, M for magenta, Y for yellow, and K for key (in today's printing world, the key color is black). The CMYK colors are often used in printing, reducing the brightness or reflecting the light from a white background. CMYK is better for printing because it achieves an actual color.
PMS colors (Pantone Matching System) are pretty different from the CMYK colors because they are generally mixed before being applied to a surface. The PMS colors allow for an extensive range of reproduced colors than the CMYK typically does. Each color is identified by a color number and a formula for the ink. PMS colors are used for projects requiring perfect color matching, such as screen printing, product manufacturing, logos, or another type of branding.
Every custom box project is different so it will depend entirely on the specific characteristics of your folding boxes order. A general rule of thumb is that it may take two to three weeks to deliver your order after the printing proofs are approved.
We usually do, but that number depends on the kind of project. As a reference, orders under 3,000 are more complex and expensive.
If you have any questions, call us at 305-691-1468 or email us at [email protected] to get some answers.