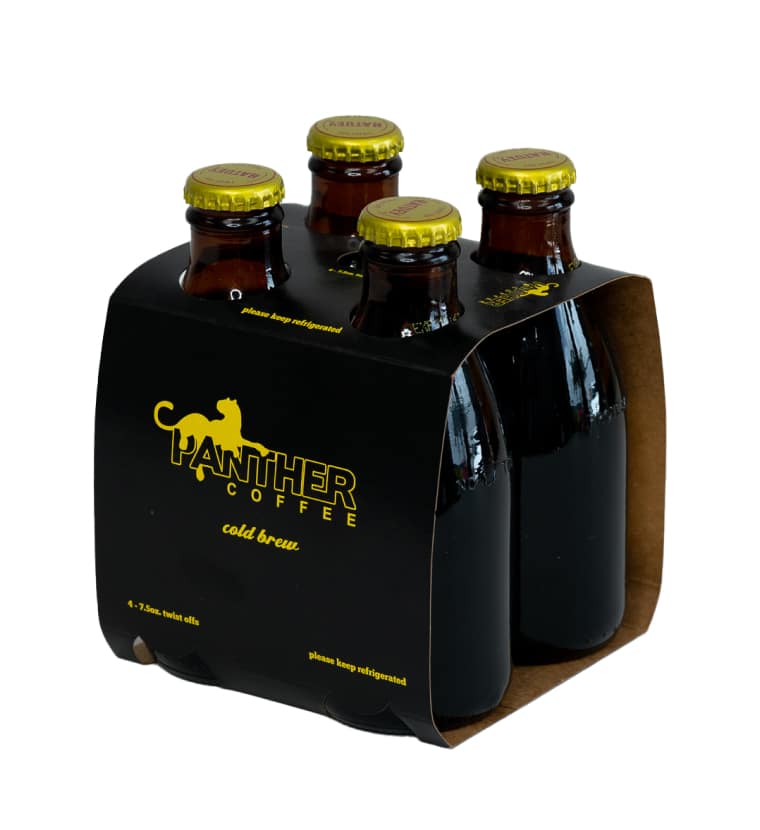 Custom Paper Cup Holder and Carrier
A paper cup holder can also be called a cup carrier and is meant to hold drinking vessels or cups. While cup holders are useful and innovative, you can customize them according to your needs. These eco-friendly custom paper cup holders and carriers are perfect for any business in the beverage industry.
Cup carriers are a great way of letting your customers take drinks to go or provide them for your delivery staff for more efficient and faster service. Whether you need 2 or 4-cup carriers, our custom drink carriers look great and are convenient, as they can be carried with one hand and still be stable. At PREMIUM Paper Box, we provide the most innovative solutions for your custom paper cup holder and carrier according to your needs and specifications.
Get a Quote
Why Should You Choose Custom Cup Carriers for Your Business?
Custom cup holders and carriers make your tea, coffee, or beer so much easier to carry. People order or buy drinks for their offices or at events all the time and need a convenient way to carry them. They are handy for delivering or transporting hot beverages, and preventing you from burning your hand when carrying more than one cup at a time.
In crowded places, paper cup carriers can prevent an accident from happening. They feature a multi-compartment design, simultaneously accommodating up to or more 32 oz cups. Plus, the unique design can help distribute the cups' weight, which makes carrying them safe and easy.
For your convenience, at PREMIUM Paper Box, we create foldable carriers to allow for efficient and space-saving storage until they are ready to use. Using a custom paper cup holder and carrier can allow you to change your design and branding with every new discount or promotion you run. Do you have new products out that you want to let everyone know about? Create a new design for your custom paper carrier. It's that simple, and the possibilities are endless.
With our modern printing techniques and equipment, you can create custom carriers to tell your brand's story or attract new potential customers. Here at PREMIUM Paper Box, we understand that paper holders and carriers should provide ease and comfort to your customers. This is why we can create and manufacture drink cup carriers that are perfect for regular customers or daily commuters. They also come with a handle so your clients can enjoy their drinks without worrying about spilling them.
What Should You Know About Custom Cup Holders and Carriers?
You can print your brand's design and logo and choose the print model and size. In terms of appearance and customization, you have no limitations. In fact, these custom holders can highlight your brand, so you can use them as a great form of advertising.
Paper cup holders and carriers are a great alternative to plastic cup holders. You can take a sustainable and eco-friendly approach one step further by using our custom paper cup holder and carriers made from recycled paper. At PREMIUM Paper Box, our custom holders and carriers can act as an advertisement, and it's a fantastic choice to market your business while your clients are on the go!
Boost Your Business With Custom Paper Cup Holder and Carriers
When you contact PREMIUM Paper Box, we can create innovative and elegant paper cup holders and carriers that allow your clients and employees to carry multiple cups while ensuring that all beverages remain intact. Our cup carriers are suitable for any hot or cold drink. Additionally, they are biodegradable and designed with a large cut-out handle to make transporting simple for your clients.
Our printed custom holder and carrier packaging can satisfy the needs of your beverage products and are ideal for making your brand shine. At PREMIUM Paper Box, we can efficiently cater to any size or shape you need to suit your business's specifications. Our specialists aim to provide you with custom paper packaging solutions that are durable, reliable, and on-brand. By using our packaging services, you can rest assured that we'll create an eye-catching image for your brand.
Let our team take part in building and boosting your brand so that you can grab potential customers' attention on the spot. If you have any questions or want to request a quote, please call us at 305-691-1468, and we will gladly help you!
FAQs
At PREMIUM Paper Box, the prices typically vary based on the specifics of each project. Various factors can play a considerable role in determining the final price, including design, spot UV, size of the run, printing, labor costs, embossing, debossing, or the paper's thickness (a thicker paper could cost you more). Please send us your project at [email protected] to get a free quote!
CMYK refers to a color model of four ink plates used in some color printing. These colors are cyan, magenta, yellow, and key (black).
If you want to order custom paper cup holders and carriers, please consider that it may take two to three weeks to manufacture your bulk order after you approve the printing proofs. Also, we never charge for printing plates, meaning you can change the artwork for your new order at no extra cost.
We deliver nationwide, but depending on where you want us to send your custom cup holder and carriers, we may charge you for freight costs.