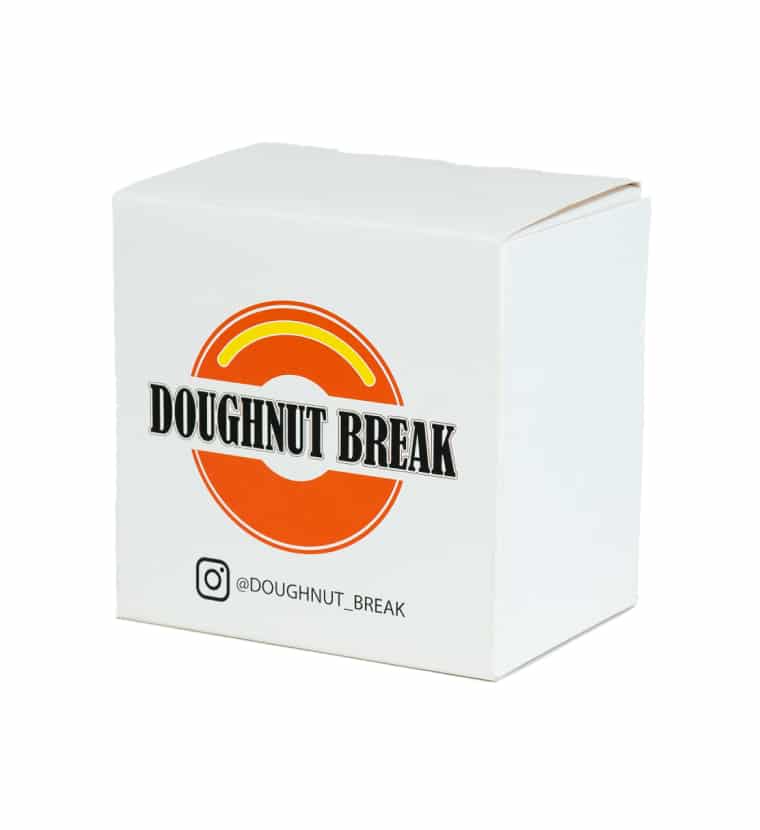 Custom Donuts Paper Packaging Boxes
Donuts have been taking the world by storm since 1847, when Hanson Gregory invented them at the age of 16. In the early years, donuts were named olykoeks, translating to oily cakes. The term donut came when a woman put nuts in the dough before frying it.Donuts come in many delicious flavors to please the…
Get a Quote
What is Donut Packaging?
Donut packaging encloses the donuts to protect them from potential damage. Moreover, donut packaging is vital for storing and transporting your goodies at room temperature before being served. Paper boxes are the most commonly used type of packaging, as they are lightweight, easy to carry, and keep the donuts fresh.
Custom donut boxes come in various styles, sizes, and shapes. They can also accommodate other similar products, such as cupcakes or cookies. At PREMIUM Paper Box, you can find donut packaging containers that hold multiple units or one product at a time. While custom donut paper boxes vary greatly depending on the number of donuts inside of them, they are all designed to secure the products inside during transit. You can customize your donut boxes using your business name and logo or add details such as words or prints.
It's fair to say that custom packaging will significantly increase your products' protection during delivery. You can also opt for a clear viewing window on top to offer a peek at the donuts inside while keeping them protected and secure in our sturdy quality boxes. Go further and customize your design to add an extra thoughtful touch. Here at PREMIUM Paper Box, we allow you to take hold of the creative process by providing flexibility in product customization. Regardless of what paper donut containers you need, we've got you (and your donuts) covered. Contact us today to discuss your preferences.
We Provide a Large Array of Custom Donuts Paper Boxes
We understand that excellent customized packaging is one of the first steps to becoming a well-known brand. That is why, at PREMIUM Paper Box, we come up with ideal solutions to all your donut packaging needs. Besides offering a safe cocoon for your delicious donuts, our donut boxes will leave a strong impression on your clients. Additionally, we look forward to guiding you through all the available options to ensure you receive the best solutions for your needs.
If you choose suitable design options, your donut packaging can be exquisite at a reasonable price. Want to get a free quote? Or have questions regarding the selection, design, or choice of custom-printed donut paper boxes? Contact us at [email protected] to learn more. Our team looks forward to providing the outstanding packaging solutions (from design, presentation to transport, and storage) you can depend on.
Donuts Paper Box FAQs
Yes, we ship nationwide. However, we might charge you for freight costs if required.
We generally do, depending on your project. Orders under 3,000 are usually more expensive and challenging to fulfill.
PMS is an abbreviation for Pantone Matching System, and each color is identified by a color number and a formula for the ink.
Yes, everything is made under one roof in Miami Lakes, FL.
No, we never charge for printing plates, meaning that you can change the artwork you use every time you run your new order at no extra cost or fees.
Do you have any more questions? Call us at 305-691-1468 or email us at [email protected].