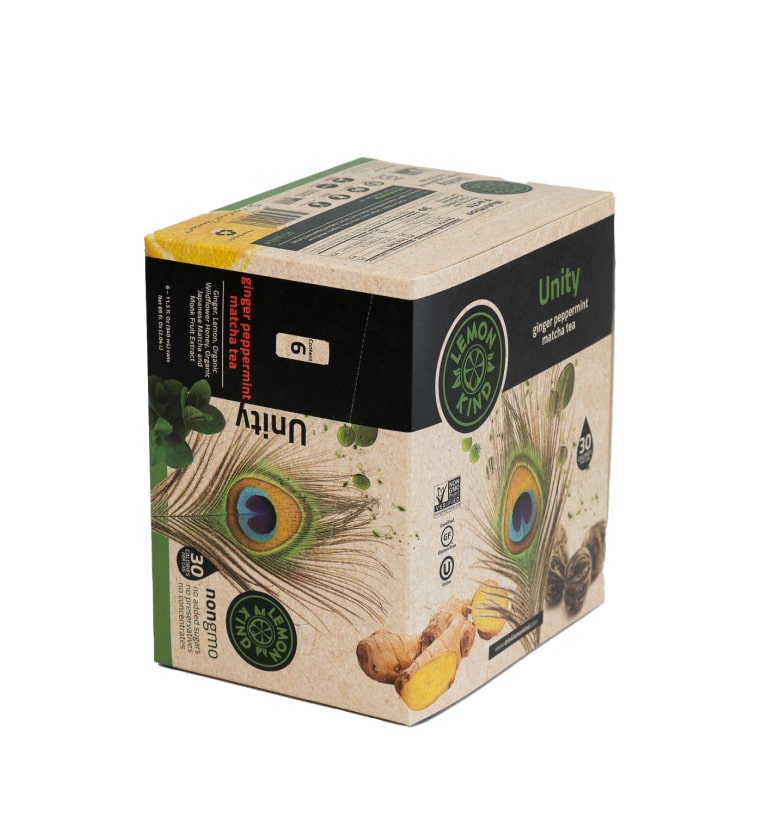 Custom Tea Paper Packaging Boxes
A whole new generation of consumers is now choosing tea over coffee, energy drinks, or soda for a more natural beverage. Tea is available in countless tastes and flavors and has a high reputation for its nutritional value. Such a product should have exceptional paper packaging that does justice to its grander. To preserve the…
Get a Quote
Create Eye-Catching Custom Paper Tea Boxes
For most customers, tea is more than a hot beverage, it's an experience. For others, it's a calming tincture that can ease anxiety. Either way, it should be displayed in a way that potential customers end up buying. As a tea seller, you want to make clients stick with your brand for as long as possible. For that, you must choose custom paper beverage packaging ideal for preserving the fragrance and taste of the world's second most consumable drink.
Regardless of the shape, size, and design, at PREMIUM Paper Box, our team can bring to life any custom tea packaging you need, right to the smallest details. Let your brand win the hearts of potential buyers by choosing the tea boxes created with perfection by us.
We are more than ready to turn your art-looking tea boxes to life using eco-friendly materials and state-of-the-art technology. With our full die-cutting, printing, and personalization services, you can create tailored tea boxes that'll give your customers the impression of a prestigious brand. Whether selling tea pouches or sachets, we want your products organized by manufacturing every custom box to your exact dimensions. As a result, you will get the precise sizes of tea boxes to fit 5,10, 20, or more tea sachets that will keep your products safe and make an easy pick for clients.
What to Consider When Customizing Tea Boxes?
You wouldn't wish to disappoint your clients with low-quality printed tea boxes. That is why partnering with PREMIUM Paper Box is the right solution. We'll help you display the best quality of your matcha, dandelion, or chamomile tea to your customers with additional style and protection through catchy and sturdy custom tea boxes. Choose your preferred tea box shape from rectangular, pillow, or cube to make your products worth looking for any potential buyers.
We at PREMIUM Paper Box offer unlimited personalization possibilities that include countless styles, finishing choices, shapes, and add-ons so you can customize your tea boxes as per your needs and preferences. Make your custom-printed tea boxes with eye-catching details using our unique features, including spot UV, PVC sheet, or window cut. Add-ons are also essential, as they will highlight the minor details of your tea boxes, which otherwise would have been neglected.
A customized, high-quality, and elegant tea box can considerably help your brand stick out to your buyers' minds while making a positive impression on onlookers that may force them to purchase your tea for a healthy drink. At PREMIUM Paper Box, we have all the paper packaging solutions you need to create secure and sturdy boxes. Moreover, each side of your package is fully customizable and printable with your preferences.
Your communication with clients can take various forms and shapes. That's why we focus on creating unique wholesale tea boxes for your products with our fine selection of custom packaging boxes and your unique and innovative designs. Let us take part in boosting your brand so that you can grab customers' attention. Whether you need folding boxes or custom-printed boxes, we have just what you need and more.
Why Choose PREMIUM Paper Box?
Keeping the importance of tea in mind, many companies produce tea and require such packaging that the clients are urged to choose their businesses while ignoring all the others. At PREMIUM Paper Box, we understand that excellent packaging helps raise brand awareness and allows you to stand out from the crowd to attract new customers and retain existing ones. Whatever design you need, we have flexible paper packaging solutions for your products.
Tea is a perfectionist industry that focuses on the aesthetics of its products. For that, we offer the most elegant and convenient paper packaging solutions. From custom folding boxes to custom pillow boxes, at PREMIUM Paper Box, we are focused on providing the most innovative solutions to accommodate any size package you may need for your business. By engaging our packaging services, you can rely on us to deliver excellent outcomes with top-notch personalized folding printed boxes to enclose valuables in innovative packaging.
Regardless of your specifications and needs, we'll have you covered. Get your custom paper boxes at the best prices today! We are a leading box company supplying a fantastic array of custom boxes in Miami, FL, delivering nationwide to your doorstep. Contact us today to get a free quote and learn more about our packaging solutions. We look forward to offering the outstanding paper packaging solutions you can depend on.
If you have other questions, please call us at 305-691-1468 or email us at [email protected].
FAQ
We generally do. However, the number depends on the type of project. As a reference, orders that are under 3,000 are more expensive and complex.
Once you have approved the printing proofs, creating your bulk orders of custom tea boxes may take two to three weeks.
Some factors that play a considerable role in defining the final price of a custom tea box include the size of the run, design, thickness of the paper, printing, labor costs, spot UV, or other add-ons. The prices at PREMIUM Paper Box usually vary based on each project. If you want to get a price, please send us your project at [email protected].
When determining the size of a box, use a ruler or another device to measure the width, length, and height. The standard size of a package is W (width) x D (depth) x H (height), where W is the box's front (the side that'll face your customers).
A tea display box might be correct for your products. However, it would be best to consider where you will place your tea products and whether the shelf is high enough to keep the flap stand. Please consider that all these decisions could impact the final price of your custom tea boxes.