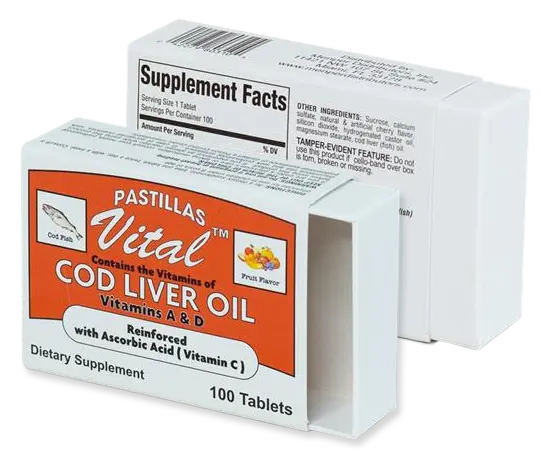 Custom Wholesale Drawer Packaging Boxes
To make your paper boxes captivating and different from the norms, you need great finishes, add-ons, and creative customization options to create a long-lasting impression. You can do exactly so by choosing custom paper drawer boxes. Here at PREMIUM Paper Box, we strive to offer you the most incredible array of personalization choices for these drawer boxes to keep your products safe. Moreover, our custom paper drawer boxes will surely provide an unforgettable unboxing experience.
If you are looking for sustainable and eco-friendly custom paper drawer boxes, you are in the right place. Choose drawer boxes for your gift items and essential supplies to leave a compelling first glimpse, or present your makeup products to provide a high-end experience. Communicate your needs and specifications with our skilled team today, and let us help you design your drawer boxes in a way that will draw maximum attention.
What are Custom Drawer Boxes?
Drawer boxes are also known as sleeve, slide-open, or slide-out boxes. They are one of the most utilized types of paper boxes available today and are commonly used for packaging and displaying jewelry products, clothing, accessories, candles, cosmetics, or essential supplies. Not only are drawer boxes highly portable and lightweight, but they offer great versatility.
But that's not all. These sliding boxes have various range of applications, as they can be used for personal and business uses. We'll have you covered if you want sustainable, eco-friendly, and luxury packaging. You can customize drawer boxes at PREMIUM Paper Box with countless finishing options and add-ons. In fact, there's no doubt that it's very challenging for your customers to choose a single product from the full retail shelves. Even the most minor touches of class that custom drawer boxes bring make a massive difference in a customer's first impression.
The design of drawer boxes is composed of two pieces, where the outer layer secures a sliding bottom. These boxes might be ideal for you if your main goal is to create an unforgettable unboxing experience for your customers. Add some finishes or lay your products on a silk piece, creating a memorable experience. Let us boost your brand's identity.
Moreover, if you want to make your packaging special, you can opt for a clear window patched on the sleeve of the drawer box so that your customer sees through the box without opening the box. You can have a clear window without any film glued or a transparent PVC window with your brand's logo printed. Then the customer can take your products out of the box by pulling the drawer out and enjoying them. Drawer boxes are an excellent option for various products used in many areas.
Why Should You Use Custom Paper Drawer Boxes?
For many reasons, it would be best to consider custom drawer boxes as packaging solutions. Besides providing a unique unboxing experience, custom drawer boxes can be made in any size to fit your products perfectly. They can be printed in any color and finished in endless ways. Separately, paper drawer boxes are suitable to give your items more impact, which is becoming significantly important.
At PREMIUM Paper Box, our sliding drawer boxes are custom printed using state-of-the-art technology and innovative print techniques to bring your marketing message to life. The packages you'll use for your products will tell your clients what your products look and feel like while boosting your brand's recognition.
When creating the design of custom drawer boxes, please combine the design elements wisely. Your custom drawer boxes should look exquisite yet professional, so mix the patterns, colors, and images uniformly. You can go the extra mile and bring the tactile aspect to the table. Sometimes, it's about touch, meaning you can use a matte, glossy, or soft-touch coating to create a more substantial impact.
Choosing the perfect embellishments for your custom boxes can also grab potential customers' attention. These include spot UV, custom window cut out, embossing, raised ink, PVC sheet, gold/silver foiling, or proof flat view. Lastly, we can provide you with the most excellent range of drawer boxes that can be tailored to your requirements and specifics. From the size, shape, and design to colors and add-ons, our custom drawer boxes are sure to boast great flexibility regarding practical use.
Why Choose PREMIUM Paper Box?
When you reach PREMIUM Paper Box, you will find a leading box company supplying an excellent array of custom boxes in Miami, FL, and nationwide. Our team is focused on providing unique and innovative solutions to accommodate any size package you may need for your business. We know that custom slide-on boxes embellished with eye-catching color combinations and patterns can help you earn brand recognition among your competitors.
But that's not all. If you are feeling overwhelmed with the level of box customizations, you can always get in touch with our team for a consultation. That way, you can rest assured that you'll assess the best paper materials and add-ons for drawer boxes that meet your needs. Our packaging services do not end here. Once you have approved the printing proofs, we will produce and deliver the drawer boxes very rapidly.
Regardless of your specifications and requirements, PREMIUM Paper Box covers you with a premium array of functional, solid, and appealing boxes. Get your custom drawer boxes at the best prices today! We are a manufacturing company creating everything under our roof in Miami Lakes, FL, delivering nationwide to your doorstep. Do you want a free quote? Or have questions regarding the design, selection, or choice of custom-printed drawer boxes? Contact us at [email protected] to learn more. We look forward to providing the best packaging solution you and your business can depend on.
FAQs
Depending on the specifications of your drawer boxes project, it may take two to three weeks to produce your bulk orders after you approve the printing proofs. Please remember that we never charge for printing plates. This means that, if necessary, you can change the artwork you had for your new drawer box order at no extra cost.
Our prices vary depending on each particular project. Various factors could impact the price of a custom drawer box, including the thickness of the paper (thicker paper usually costs more), design, printing, spot UV, size of the run, and labor costs. If you are interested in our box prices, please send us your project today, and we'll get back to you with a quote.
The CMYK system is a scheme for combining the primary pigments, where C represents cyan, M stands for magenta, Y is yellow, and K is for key (in today's printing world, the key color is black). The CMYK colors are commonly used in printing to reduce brightness or reflect light from a white background. Also, CMYK is better for printing, as it achieves an actual color.
PMS colors (Pantone Matching System) differ from the CMYK because they are mixed before being applied to a surface. These colors allow for a greater range of reproduced colors than the CMYK system typically does. Every color is identified by a color number and an ink formula. Lastly, PMS colors are used for projects that require perfect color matching, including logos, screen printing, product manufacturing, or another type of branding.
Every custom project is different, as it depends significantly on the specific characteristics of your drawer box order. A rule of thumb is that it could take two to three weeks to deliver your order after the approved printing proofs. Separately, the standard shipping transit time is an additional 3-4 business days.