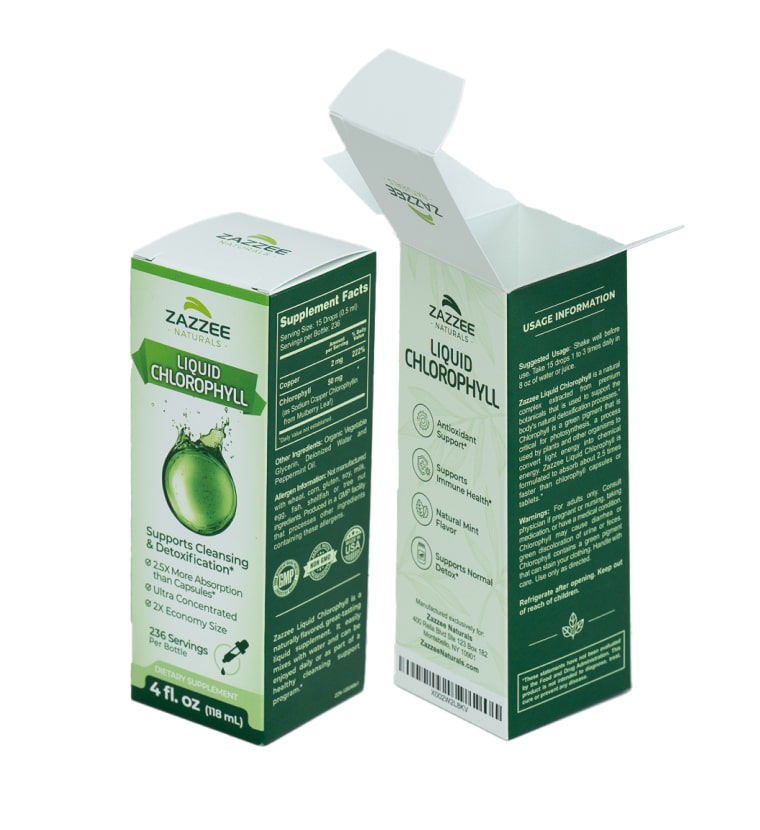 Custom Nutritional & Dietary Supplement Paper Packaging
Our relationships with repeat customers stretch back more than 15 years. That's how long we've been manufacturing high quality, custom paper boxes that comply with rigorous labeling standards and other requirements. Our convenient rigid trays for consumer point-of-use are distinctive and practical. Precise manufacturing, timely turnaround—especially on repeat orders–and reliable pricing go hand-in-hand with the…
Get a Quote
Nutritional and dietary supplements have various benefits. They can maintain your overall health and well-being by helping your body absorb the essential nutrients you need to function. Supplement use has increased in popularity in recent years. Like any other product, great packaging can make a difference. To ensure you stand out from competitors and build trust with your customers, it's essential to find a cohesive brand identity and image.
While e-commerce is second nature for most customers, they may be hesitant to order products without seeing them first. Whether you need dietary supplement packaging for e-commerce, store shelves, or both, PREMIUM Paper Box can bring your vision to life. We design and produce custom supplement packaging according to your needs and preferences.
Our primary goal at PREMIUM Paper Box is to elevate your brand through custom nutritional supplement packaging. Thanks to our extensive inventory, state-of-the-art equipment, and professional team, we guarantee that your custom packaging will turn heads. When the packaging is as good as the nutritional supplements inside, clients know they can trust your business to deliver.
What Is a Labeling Supplement?
Under the U.S. Food and Drug Administration regulations, all dietary supplement labelings must include a descriptive name of the products, the manufacturer's name and place of business, packer, distributor, list of ingredients, and the net weight of the supplements. In the supplement facts panel, companies must list calories, fat, sodium, sugars, cholesterol, carbohydrates, protein, dietary fiber, calcium, vitamin A, vitamin C, and iron percentages and measurable amounts.
Nutritional supplements and vitamins need specific types of packaging to preserve their quality and freshness. For over 15 years, our team has manufactured high-quality custom packaging that complies with rigorous labeling standards and other requirements.
With so many consumers in the nutrition space, brands must use high-quality ingredients, clear messaging, and certifications on their packaging. Consumers want to know what they are ingesting. While the supplement facts panel may take some space on your packaging, you can add unique features to your supplement packaging to stand out on the shelf.
Do Supplements Have to Prove Safety?
Unlike drugs that need to be proven effective and safe before marketing, there is no provision in the United States law for FDA to approve dietary supplements. Under existing law, the FDA doesn't have the authority to endorse any dietary or nutritional supplements for effectiveness and safety or to approve their labeling before being sold to the public. However, it's illegal for supplement brands to claim their supplements can treat, prevent, diagnose, or cure diseases.
When it comes to packaging supplements, they require primary and secondary packaging for retail or other outlets. PREMIUM Paper Box has developed innovative secondary packaging solutions for capsules, gummy supplements, protein powders, bottles, or nutraceuticals. Supplemental packaging is vital for keeping your products safe, but also for identification purposes, promoting your brands, and facilitating the use of supplements.
As more businesses enter the pharmaceutical market, the need for cost-effective and sustainable vitamin packaging continues to grow. Using our custom eco-friendly packaging acts as a cost-saving measure while providing a way to enhance your brand and set your business apart from the competition.
Why Should You Choose PREMIUM Paper Box?
From concept to delivery, PREMIUM Paper Box is a leading box company that supplies a comprehensive array of custom packaging boxes. We are a custom packaging service company you can rely on to complete your orders on time.
No matter your needs or project size, we have the production, design, and logistic experience to keep up with the ever-evolving packaging options. We know what it takes to build the right strategy for your products. At PREMIUM Paper Box, we approach every challenge with years of experience, knowledge, and dedication.
Excellent customized paper packaging is one of the first steps to turning into a well-known brand rather than getting lost in the shuffle. Let us help you create custom packaging to identify and highlight your brand. In addition to offering flexible, eco-friendly, and sustainable custom supplement boxes, your products will be secure for delivery. With our selection of custom paper boxes and innovative designs, we can create unique packaging for all your needs. 
When we create your custom boxes under our roof in Miami Lakes, FL, our team wants to know you, your products, and your business so that we can create your products with the most substantial impact. We stand behind our promises and principles. Contact us today at 305-691-1468 to discuss your packaging options.
FAQs
What is your order lead time?
Depending on the characteristics of your supplement packaging project, our team will let you know how long it will take to complete your order. As a reference, it may take two to three weeks once you have approved the printing proofs. Keep in mind that we never charge for printing plates. If necessary, you can change the artwork for a new order at no extra cost.
Who pays freight charges for a shipment?
We may charge you for freight costs depending on your location. We deliver nationwide, right to your doorstep.
Where is PREMIUM Paper Box located?
We are a manufacturing company situated in Miami Lakes, FL.
How much does custom supplement packaging cost?
The price of supplement packaging varies depending on design labor cost, printing, size of the run, paper thickness, and add-ons. Keep in mind that the thicker the paper, the higher the costs. If you want to request a quote, send your project to [email protected].
Are you manufacturing in the United States?
Yes, we manufacture in the US. Everything is made under one roof here in Miami Lakes, FL.