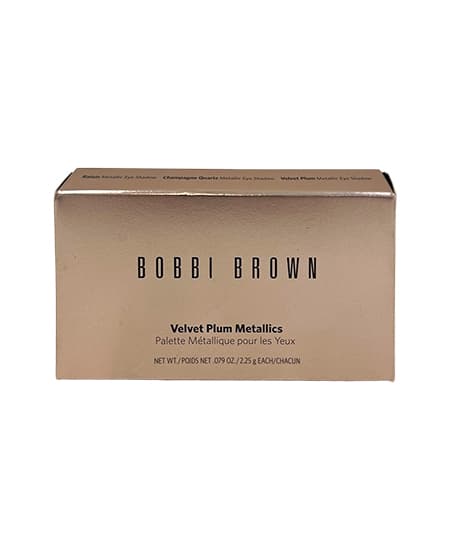 Custom Eyeshadow Paper Boxes
Branding and marketing through eyeshadow custom boxes is the key to providing your clients the ease of choosing branded eyeshadow pallets from the display. With the rising competition in the beauty industry, it's becoming more difficult to mark your place in the cosmetic market. This can only be done with custom eyeshadow boxes from PREMIUM Paper Box.
Get a Quote
Why Choose Custom Eyeshadow Packaging?
Eyeshadows are one of the most effective makeup products that enhance the beauty of the eyes. They come in various shades and colors that are told to the customers by looking at their boxes. However, in the ocean of cream, powder, and liquid eye shadows, many products remain untouched on makeup shelves to their rather average packaging.
Onlookers won't make a purchase or won't be urged to buy your eyeshadows if they cannot see if the shade matches their preferences. Because paper packaging of most eyeshadows follows a common pattern, you may need to create the most innovative custom packaging to intrigue your clients. The enticing custom paper packaging not only targets new clients but also connects them to your business while offering a safe cocoon to fragile eyeshadow pallets.
For example, custom eyeshadow boxes with an added die-cut window can do miracles in letting your customers directly see the wide shade range of your products to make a better buying decision. Such a feature can provide a touch of class to your product. So, get sustainable and eco-friendly packaging for your fragile and easily breakable eyeshadows by contacting the team of PREMIUM Paper Box. Every box we manufacture is created with top-quality features to ensure your beauty items are kept safe. Moreover, customizing exactly the eyeshadow box you want is incredibly easy with us.
With our latest die-cutting and printing techniques, you can excel from the crowd and give your business a rise up. First, specify the dimension of your custom eyeshadow pan boxes based on the number of eyeshadows you need to pack. You can easily lug one to 20 eyeshadows in a single box with complete prevention from brokenness.
Following this, you can go for the most exquisite add-ons, such as moisture-resistant coatings or finishes that can be applied inside-out. From raised ink to embossing, debossing, glossy and matte coating, or spot UV, you can create custom packaging boxes for your eyeshadows that are easy to make yet hard to miss. Here at PREMIUM Paper Box, we understand that getting customers starts with being noticed, so we can help you do that by letting you personalize every inch of your eyeshadow box for a truly stand-out experience.
Main Objectives of Custom Eyeshadow Packaging Boxes
In creating a masterpiece for your cosmetic products, PREMIUM Paper Box prefers your innovation, vision, and originality. As the cosmetic industry rules worldwide, every company tries to display its products in such a way that delivers a positive impact to onlookers and entices clients to buy. That's why you should choose custom eyeshadow boxes printed and designed with adeptness and proficiency.
You have to ensure that everyone will notice and soon know about your cosmetic brand so that you can make a statement in the market with your logo and tagline and let the packaging speak for itself.
With custom eyeshadow packaging, you can enjoy never-experienced advantages. From receiving the finest quality boxes to getting accurately sized boxes in no time, you can now take advantage of our state-of-the-art equipment and innovative manufacturing facility to make the perfect presentation of your eyeshadows. With custom product packaging, you can facilitate your business in every aspect while never compromising on quality. With us, you can get custom eyeshadow packaging designed just the way you want and increase popularity and brand awareness.
You can even go the extra mile and get as creative as possible by choosing a circular, heart, or any other shape to tease your customers' curiosity. Moreover, you can make the paper box sleek and trendy, guaranteeing that consumers won't only choose your items while ignoring the rest, but they'll return to your products repeatedly.
Separately, eyeshadows are some of the most delicate makeup products that can easily get broken from bumps, impacts, or falling on the floor. Your clients won't be delighted to see that the eyeshadows have broken inside their bags and the powder has spread on all the belongings. For that, we provide the perfect solution! With our custom paper boxes, you'll get superior paper material that can endure harsh conditions and protect delicate makeup items from damage.
Why Choose PREMIUM Paper Box For Your Custom Eyeshadow Paper Boxes?
For the past decades, we've been manufacturing, supplying, and delivering quality boxes in the USA to satisfy the packaging needs of our customers. Our team creates distinguished boxes that'll ensure your products and brand outperform the competition.
Using our eco-friendly material, we can prolong the life of your eyeshadow, assuring perfectly safe and one-of-a-kind products. With our die-cutting and printing services, and embellishments, you'll soon escalate your trademark among your competitors. Regardless of your packaging preferences, we have you covered at PREMIUM Paper Box at every step.
If you're on the hunt for the most innovative and creative-looking paper boxes representing your eyeshadows, you've come to the right place. Make a distinct identity among famous brands today using our custom eyeshadow boxes crafted to appeal to your eyeshadow pallets and attract new customers.
Here at PREMIUM Paper Box, we use an extended range of printing techniques and up-to-date equipment to make your custom eyeshadow packaging appealing and memorable. Our customers use branded packaging because it's unique, reliable, and tells a story. While we understand that the main purpose of a custom paper box is to protect the products inside, our manufacturing company ensures to offer so much more.
Choose to show off a single box of your eyeshadows with immense fascination at cosmetic stores or get a display paper box that can carry multiple powders and have a lot that can be printed with your imagery, brand logo, or message. Need help with selecting the correct paper box for your makeup items? Get in touch with us to get your every query answered regarding add-ons, printing, or designing of your custom boxes.
Get A FREE Quote!
As a manufacturer, we offer the most competitive prices for your custom eyeshadow boxes. Need a quote? Get immediate prices at [email protected] or at 305-691-1468. Want more benefits? Have the custom paper boxes delivered right to your doorsteps, and let us do our best to make your dreams of appealing and attractive box packaging come true.
FAQs
The price of a custom eyeshadow box can vary based on various factors, including design, labor cost, paper's thickness, embossing, debossing, printing, size of the run, or spot UV. For a free quote, please send us your project at [email protected], and we will send you a price immediately.
Our order lead time depends on the characteristics of your project. Typically, it takes two to three weeks to deliver your custom eyeshadow boxes, but after you approve the printing roofs. Additionally, it might be helpful to know that we never charge for printing plates. If necessary, you can change the artwork you run your new order at no extra cost.
The CMYK colors, or better yet, the cyan-magenta-yellow-key scheme, is known for combining the primary pigments. The colors are generally used in printing because they reduce the brightness and reflect the light from a white background. Moreover, CMYK is more suitable for printing because it achieves an actual color.
Pantone Matching System (PMS) is somewhat different from the CMYK scheme because it's mixed before being applied to a surface. PMS colors are primarily used for projects that require perfect color matching, such as logos, screen printing, product manufacturing, or another type of branding. The PMS colors allow for a broader range of reproduced colors than the CMYK colors. Every color is identified by a color number and an ink formula.